We're pleased to announce that we now have HamStudy.org t-shirts available for sale!
$15 with free shipping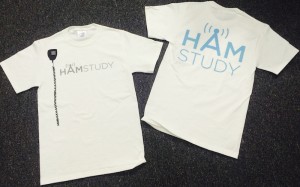 Why get a HamStudy shirt?
Every HamStudy shirt you buy donates about $5 to the development of HamStudy.  More importantly, the more people wear HamStudy t-shirts (particularly to test sessions and other ham radio events), the more people will know about the awesomeness that is HamStudy!
For now we have a limited stock.  Order here